Patience, this page is UNDER CONSTRUCTION!! We are working on the Links!
But in the meantime, simple email us at havenhomes@havenhomesnc.com and we will be happy to send you our new home locations.
With this map you can drive to see all of our available homes.
Click the link above from your desktop or smartphone and Google Maps will drive with you.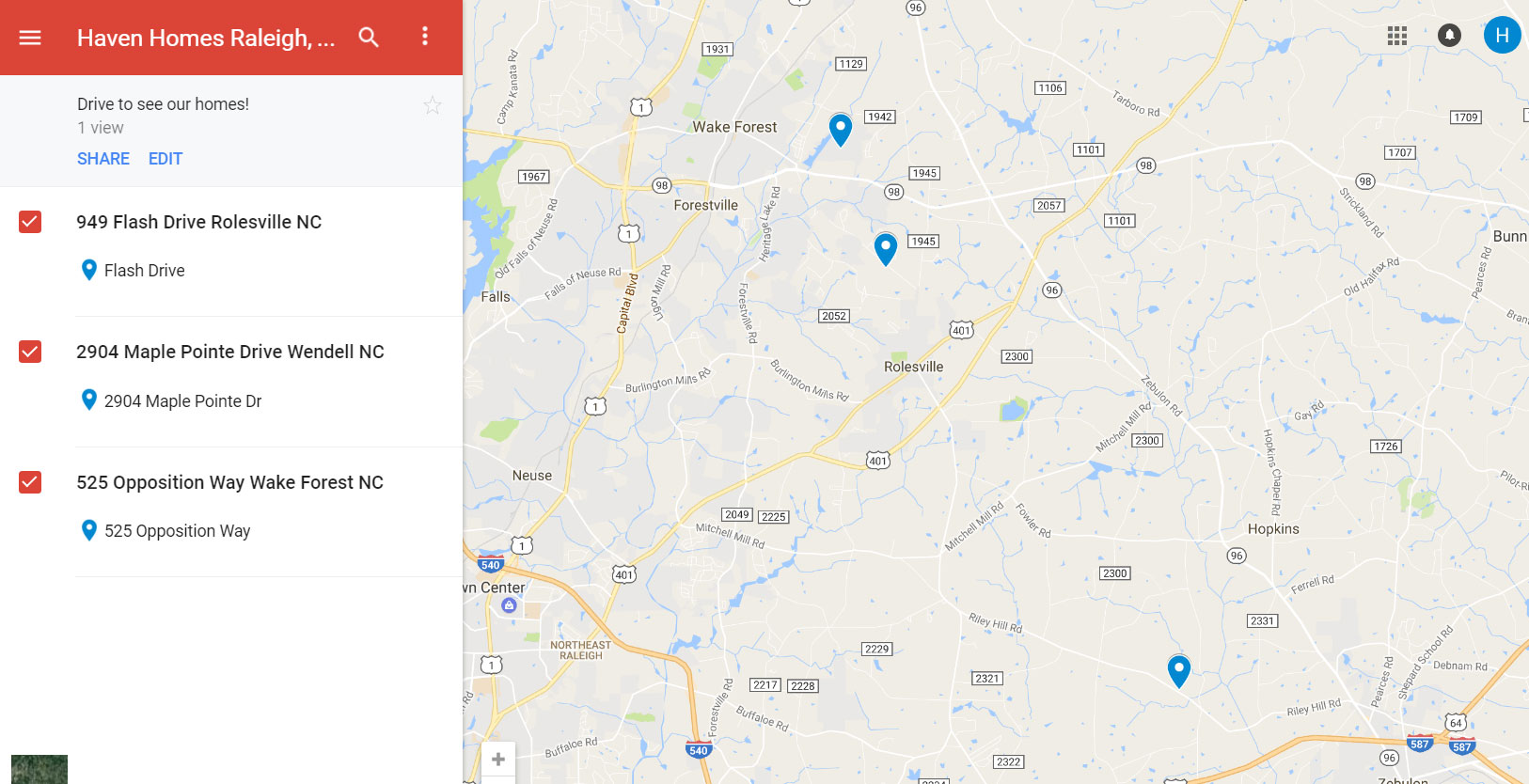 And when you're ready to schedule a showing Contact us.